Encore Life Chief Medical Officer
Dr. Erika is the founder of Evolved Science, a concierge medical practice located on Fifth Avenue in Midtown Manhattan, focusing on 365 degree care for her devoted patients. Additionally, Dr. Erika is the founder of Better Health Initiative (bhionline.org) a not for profit post graduate physician education platform with a stellar faculty focused on training physicians to place patients at the center of health care supported by the most cutting edge protocols, clinical and pure scientific data.
Combining a Renaissance European upbringing, American education, passion, kindness and common sense Dr. Schwartz takes the best of conventional and integrative medicine and applies them to preventing disease. Graduate of NYU, she received her MD from SUNY-Downstate College of Medicine Cum Laude, is a member of the prestigious Alpha Omega Alpha honor society and has authored six best selling books for the public along with medical articles and numerous blogs, YouTube channel and bylined articles in the highest circulation publications of the world. Dr. Erika's mission is to provide and teach ideal health care delivery by treating each patient with love, care and cutting edge medical information.
For Dr. Erika, work is pure joy, her legacy is to improve health care for the individual and remove fear and arrogance from the system.
Dr. Erika has experience with a multitude of wellness companies; she incorporated Encore Life wellness products in her practice because of the quality, innovation, and high level of customer service. She is actively involved in the R&D process via new product recommendations, testing, and patient results, as well as developing educational support for our practitioner partners.
Head of Children's Health and Development
"Integrative Medicine is not just a smorgasbord of mixing and matching conventional and "alternative" medicine modalities, but rather a mindset that approaches the complex health problems of patients in a significantly different way."
— Kenneth Bock MD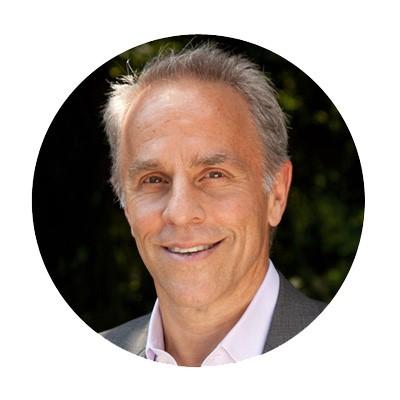 Kenneth A. Bock, M.D., graduated Summa Cum Laude from the State University of New York at Buffalo in 1973 and went on to receive his M.D. degree with Honor from the University of Rochester School of Medicine in 1979. He is Board Certified in Family Medicine, a certified clinical nutrition specialist, and a fellow of the American Academy of Family Practice, the American College of Nutrition and the American College for Advancement in Medicine, of which he is a former President. He is also a faculty member of the Institute for Functional Medicine (IFM).
For more than three decades, he has dealt with complex medical problems by integrating "alternative" modalities with conventional medicine into a comprehensive integrative medicine practice. His expertise lies in tackling problems that have been difficult to diagnose and/or treat. These include complex multisymptom, multisystem disorders such as immune disorders, including chronic and/or recurrent infections, autoimmune disorders, chronic fatigue, fibromyalgia, Lyme disease and other tick borne disorders as well as multiple childhood disorders, including autism spectrum disorders, ADHD, asthma and allergies.
Dr. Bock's office, Bock Integrative Medicine, is located in Dutchess County, New York, in the beautiful Hudson Valley. He sees patients there from around the country and the world. He consults with physicians, companies, and institutions as well as patients and their families. Dr. Bock is married with two children and lives in rural Bearsville, New York where he enjoys outdoor activities including tennis, golf, hiking, and kayaking.