Since day one, our goal has been to build a company around a culture of giving, focused on making a positive impact in our local community and nationwide through employee volunteer hours and financial donations.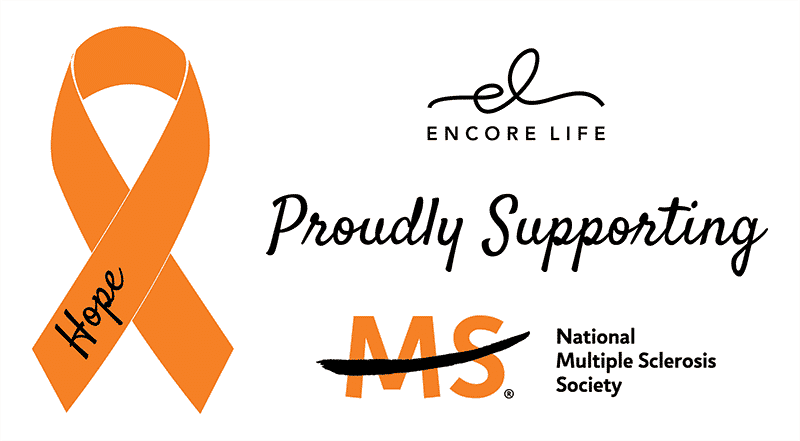 National Multiple Sclerosis Society
Multiple sclerosis is an unpredictable disease of the central nervous system affecting nearly 1 million people within the United States. This disease is thought to be an immune-mediated disorder in which the immune system incorrectly attacks healthy tissue in the central nervous system. Funding is needed to support research and help grant those diagnosed with MS access to the healthcare they need. This month we are supporting the National Multiple Sclerosis Society by donating 1% of all sales to their efforts.
Learn More
Assistance Program
At Encore Life we believe wellness should be attainable for everyone, without creating a financial burden. With our Assistance Program, practitioner partners have the ability to recommend patients with chronic illness or income hurdles to receive a 25% discount on online purchases.
Practitioners may complete the form at the link below. Once approved, we will create an online account using the email provided and send an account invitation with an Assistance Program Discount Code. Patients must be logged in to complete purchases using the discount code, and the code will only apply to purchases on this account.
The Assistance Program applies to the entire Hemp OneThirteen product line.
Veteran / Active Military Program
We are greatly indebted to all who have served or are currently serving in the United States military. To show our gratitude for your service, we would like to offer a 25% discount on all online purchases of Encore Life product.